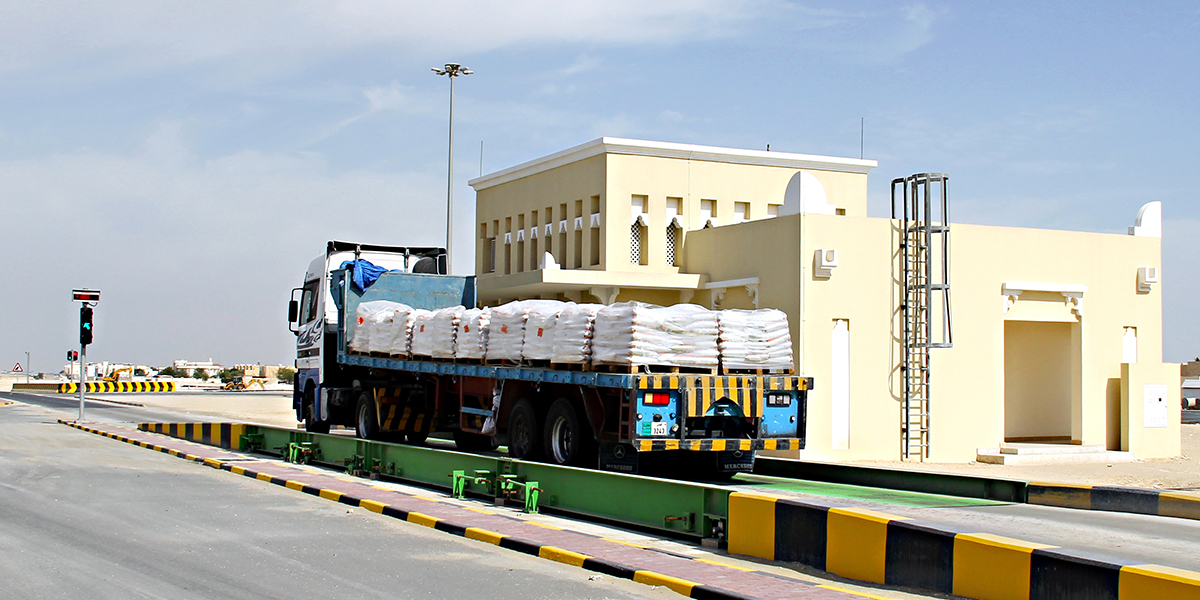 Weigh In Motion (WIM) & Truck Weigh Stations
Traffic Tech offers professional design, systems integration, installation, calibration, and operation of essential ITS technologies, including Weigh-In-Motion (WIM) and Truck Weigh Stations, which uniquely support Commercial Vehicle Operations (CVO). Completing our range, we also offer portable truck scales and other weighing equipment used at airports, railways, seaports and other commercial & industrial applications.
Our range of equipment include:
Truck Weigh Stations
Weigh-In-Motion (WIM) Scales
Axle Load Scales
Truck Scales (Weighbridges)
Over-Height Vehicle Detection Systems (OVDS)
Railroad Track Scales
Airport Check-in Conveyor Scales
Batching Systems, Conveyor Belt Scales, & Bench Scales
Axle Load Surveys
Calibration Services
Traffic Tech installed and currently operates eleven (11) Truck Weigh Stations in the State of Qatar, and with twelve (12) more under contract. We also operate other Portable Axle Load Scales around the Middle East.
In addition, more than one hundred fifty Truck Scales and Portable Scales supplied by Traffic Tech are installed at ports, free zones and industrial areas throughout the region.
Sensors mounted on the road that captures information on vehicle gross weight, speed, & axle classification.
WIM can be integrated into a truck weigh station to function as prescreening stage.
Data can also be used for surveys and statistics
Traffic Tech is a certified installer of Kistler Quartz sensor.
Enforcement of truck axle load limit.
Axle load limit enforcement extends pavement life of the road, reduces road user cost through improved road conditions, and prevents accidents caused by overloading.
WIM preliminary screens potential overload violators.
After preliminary screening, traffic lights directional signs directs trucks to bypass or go through a static scale.
Static Scale/Scale House – thoroughly weighs trucks. Authorities then issues violation tickets as necessary.
All the data obtained by truck weigh stations can also be used for surveys and statistics.
Applications: Axle Load Survey, Enforcement of Truck Axle Load Limit
Salwa International Highway - Qatar
Traffic Tech's Salwa Truck Weigh Stations project in Qatar has received a prestigious award:
The Traffic Tech Group's Salwa Truck Weigh Stations Project wins the Infrastructure Project for Improving Road Safety Award in the recently concluded Gulf Traffic 2011 Awards in Dubai.