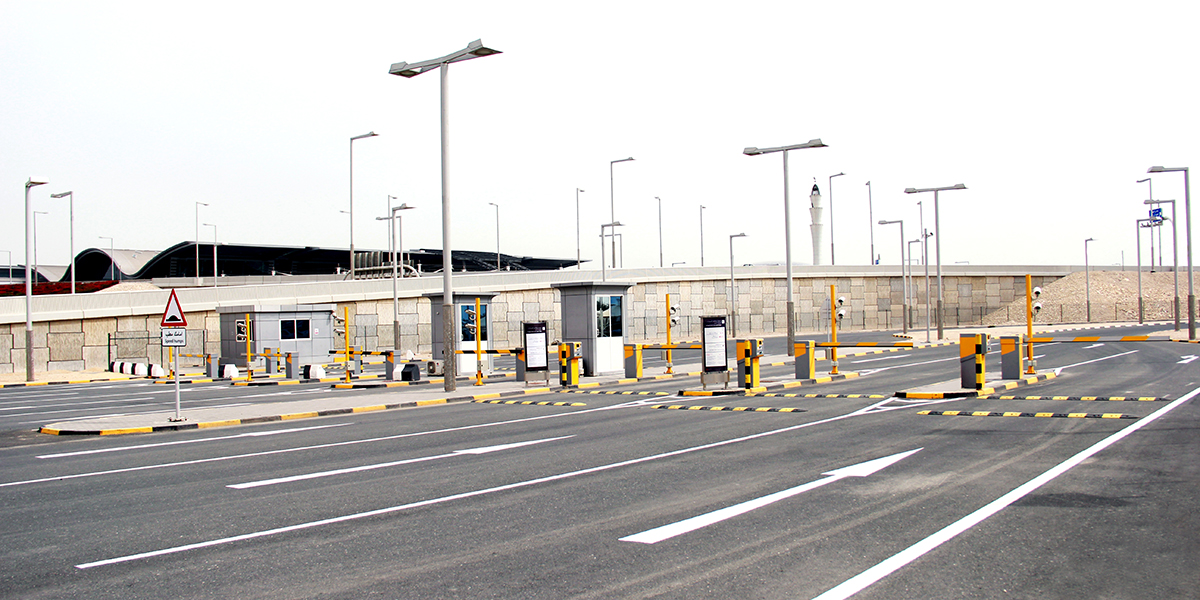 Parking Management Systems
Just do your business as usual and leave the parking issues to us…
At Traffic Tech, we aim to maximize your business' potential and increase the satisfaction level of customers that visit your site by enhancing the efficiency of your parking facility. We utilize our experience in traffic management and systems integration to provide professional parking management & security solutions. Since we believe that each car park is unique and require customized management systems in order to achieve optimal operation, we take a systems approach in designing entries and exits, traffic flow, guidance systems, payment systems, and access management of every parking project that we handle.
one-stop-shop parking solutions provider
Traffic Tech is a one-stop-shop parking solutions provider offering end-to-end services from design, supply, systems integration, installation, and commissioning, to operation and maintenance. We have executed large scale parking management system projects in the region with over 52,000 parking slots in total.
We are your professional partner in providing parking management systems that include:
Car Park Equipment & Management Systems
Parking Guidance Systems with Find My Car Solution
Valet Parking System – Smart Valet™
On Street Parking Control System – Parking meters and pay & display
Integration of access control and security features such as Automatic Number Plate Recognition (ANPR), Radio Frequency Identification (RFID), CCTV Surveillance, and others.
Traffic Barriers
Electro-mechanical / Hydraulic / Manual Bollards
LED Lighting Systems
Signage of Parking Areas
Operation and Maintenance
Let Traffic Tech optimize your parking facility for you to maximize revenues of your parking operation and in total increase your business' growth by:
Creating an "inviting environment" for customers, as soon as they reach your establishment, to increase customer loyalty.
Enabling your business to charge a premium for the use of your efficient & user friendly parking facility.
Take advantage of Traffic Tech's Strength and Experience:
Expertise in design and systems integration backed by over two decades of traffic engineering experience.
Employs more than 70 highly qualified cross disciplined engineers.
Implemented numerous large scale parking management system projects with around 52,000 parking slots in total including Doha International Airport.
Complete parking management system design with comprehensive parking facility assessment and recommendation.
Systems integration including recommendation of appropriate technologies.
Installation and commissioning.
Operation and maintenance .
Since we value long term partnership with our clients, after-sales services is an equally important aspect of our business. We offer services including:
Parking facility operation including manpower supply
Preventive and periodic maintenance contracts
24/7 on-call technical support
Traffic Tech employs a dedicated team of engineers and technicians solely attending day-to-day operation, service and maintenance activities.
Create a lasting impression...
Remember that the sooner your customers park, the earlier they can do business with you. Optimize your parking facility to create a lasting impression. Gain your customers' loyalty. Once they experience convenience in your car park, you can expect them to be back and do more business with you.
Inform your customers on parking slot availability and location as they approach
At the approach of your parking entrance, display vacant slots in every level/location with variable message signs (VMS).
Additional traffic signals can be added to further aide parking guidance at your facility's perimeter.
Direct your customers to vacant slots at each parking level/location
Guide your customers with variable directional signs that display green arrows at directions with vacant slots and red cross signs at directions that are full.
Let your customers see vacant slots from a distance with single space detectors mounted at the top of each slot. These detectors will emit a green light when the slot is vacant and red when occupied.
Choose from a variety of automated technologies to register entry time and other vehicle information
Barcode Technology – tickets
Magnetic Stripe Technology – cards/tickets
Transponder Technology – chipcoin/cards
Automatic Number Plate Recognition (ANPR) System
Radio Frequency Identification (RFID)
Automate entry of vehicles with…
Automatic Barriers
Vehicle Detection Loops – Entry Log Devices Ticket/card dispenser, ANPR camera, proximity devices (RFID)
Facilitate parking fee payments by…
Pay on Foot Machine – By cash or cashless payment (credit/debit cards)
Manual Cashiering
Subscription Payment
On-Street Parking Control Systems
Efficiently make use of available on-street parking spaces and maximize revenues with Traffic Tech's complete range of On-Street Parking Control Systems.
Single / Multi-space Parking Meters
Pay and Display Terminals
Prepaid / Credit Card Parking Meters
Parking Meters Management Software
Central Management System
Full control over your parking facility
Ease your worries on overseeing your parking facility's operation.
With user control, full access and visibility on the status of all the system components, and with report generation just a click away, you will spend less time on your parking concerns and can focus more on other aspects of your business.
Traffic Tech delivers parking management solutions with state-of-the-art software features that includes but not limited to:
Features & Benefits of Parking Management & Guidance System
Smart Valet Parking System (SMART Valet)
Efficient Valet Parking Operation
Customers are delighted when your establishment offers valet parking. They are relieved of the time and effort spent on searching for vacant parking space as well as the hassle of walking from their parked car to the venue of their appointment.
Since you took the parking burden from your customers, Traffic Tech is here to help you effectively and efficiently operate your valet parking, offering you the following benefits:
Computerized approach; from parking ticket issuance and slot allocation, to retrieval of vehicle and billing.
Quick turn-around time in parking and retrieval of vehicles.
Maximized man-hour of valet drivers.
Computer generated reports
Traffic Tech SmarValet™ is an automated, efficient, scalable and reliable Valet Parking System with the ability to seamlessly integrate with Security and Parking systems components and devices such as Access Control, RFID Readers, ANPR (Automatic Number Plate Recognition), Variable Message Signs, Barriers and Road blockers.
SmartValet™ Main Features
Print a bar-coded ticket in two copies for each valet parking vehicle containing the following information:

Bar-coded ticket number (with readable ticket number below the barcode).
Date and Time of the ticket printing.
Parking space assignment for a particular vehicle.

Assign a valid parking space to each valet parking vehicle.
Keep a record of number of valet parking spaces available and occupied.
Mark a parking space as occupied once assigned to a valet parking vehicle.
Mark a parking space as available once a valet parking vehicle leaves the parking area.
Link the bar-coded ticket with a valet attendant ID to enable the identification of the valet driver who parked a particular vehicle and the time taken.